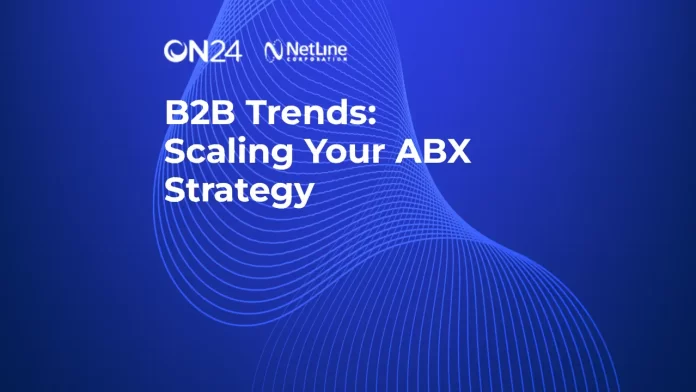 Expert Tips for Account-Based Success
B2B marketers have reaped the rewards of account-based approaches for some time. Done effectively, the approach focuses marketing efforts, delivers more pipeline, and creates a better buyer experience for accounts important to business success.
However, delivering and then scaling account-based strategies requires more than a list of target companies to go after.
So what trends, tips and best practices can marketers follow to get results? To address these questions, ON24 and NetLine sat down with marketing expert Sandra Freeman, VP of Strategic Marketing at Demandbase. This report summarizes their thoughts on this topic and the input shared by the audience.
Download B2B Trends: Scaling Your ABX Strategy Whitepaper