Thursday, August 4 at 8:00 AM PST/11:00 AM EST
Join TCS and Microsoft Business Applications for a 45-minute webinar where you'll get first access to key insights from the new Forrester report, "From the Shop Floor to the Cloud: Is Manufacturing Ready?". Our experts will explain how you can infuse those insights into your business strategy—so you can usher in manufacturing's future and edge out your competition.
Our Webinar Agenda:
Introductions
Forrester report overview (Forrester)
Panel discussion with TCS, Microsoft Business Applications, and Forrester experts
Wrap-up and next steps
Meet Your Speakers:
Leslie Joseph, Principal Analyst, Forrester
Leslie's research focuses on the themes of process automation, low-code application development, and automation-fueled digital transformation. His research helps CIOs and technology leaders prepare for the disruptive effects and opportunities ensuing from the advent of hybrid man-machine workforces, automation technologies, and the evolving nature of work.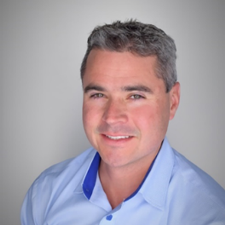 Greg Vigil, Industry Solutions Director, Microsoft
Greg Vigil leads the Microsoft US Manufacturing Industry Advisory team. This team of industry experts focuses on engaging with senior business executives in manufacturing to help envision and deliver on their digital transition ambitions. With extensive industry and cloud experience they can help customers navigate the complexities required to transform their business and achieve their desired outcomes.
Nilendu Pattanaik, Global Head Business Applications Practice, Microsoft Business Unit at Tata Consultancy Services
Nilendu leads the Microsoft Business Apps practice at TCS. He comes with two and a half decades of experience across high tech and semiconductors, industrial and aerospace manufacturing, healthcare, banking and finance, telecommunications and networking, and home energy services—plus a blend of business transformation and consulting in enterprise solutions across North America, EMEA, and APAC.
Register now