A common hurdle for marketers to get the best option and meeting the tech needs of organizations. How does this help with buying decisions? 
In this transforming world, marketers must adapt tech solutions before making important decisions. But such decision-making requires a certain amount of investment in critical resources to achieve the desired goals.
Such industry-based research and analysis methodologies guide technology-buying decision-makers. It was created and developed by the influential report that Forrester published and named Forrester Wave™.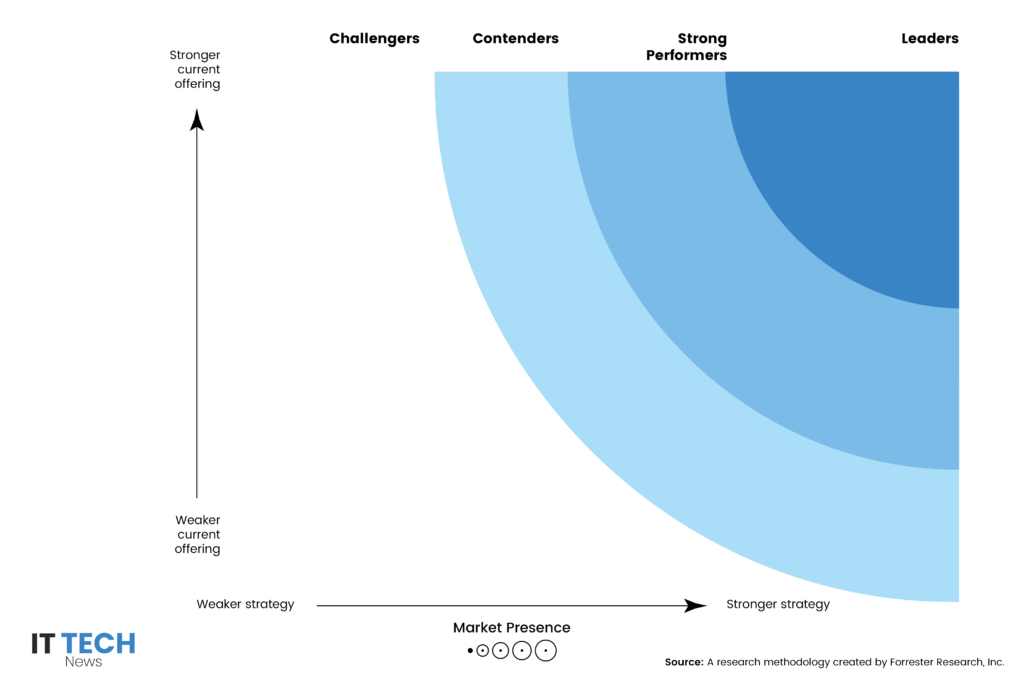 Here in this blog, we will get insights into Forrester Wave's impact on technology buying decisions, where you will understand the importance of this methodology in this competitive business environment.
Understanding the Forrester Wave
The Forrester Wave is a proprietary research methodology developed by Forrester Research, Inc., a prominent technology and market research company. It evaluates various technology markets and provides insights into the strengths and weaknesses of the key players within those markets.  
The report uses a comprehensive set of criteria to assess vendors' capabilities, strategies, and market presence. This methodology results in a visual representation of the vendors in the form of a wave, showcasing their relative positions as Leaders, Strong Performers, Contenders, or Challengers.
Influence on Technology Buying Decisions
1) Objective Evaluation: The Forrester Wave's methodology offers a structured and objective evaluation of vendors. It considers multiple dimensions, including current offerings, strategy, market presence, and customer references. Businesses benefit from this comprehensive analysis that allows them to compare vendors based on their specific requirements and priorities. 
2) Risk Mitigation: The report helps mitigate risks associated with technology procurement. By highlighting a vendor's strengths and weaknesses, organizations can make more informed decisions, reducing the likelihood of investing in solutions that might not align with their needs or growth strategies. 
3) Shortlisting Process: With the vast array of technology options available, the Forrester Wave aids in the initial shortlisting process. Organizations can quickly identify vendors aligning with their goals and then delve deeper into their offerings, saving time and resources during decision-making. 
4) Credibility and Validation: The credibility of Forrester Research lends weight to its assessments. Being featured as a Leader or Strong Performer in the Forrester Wave report can validate a vendor's capabilities and assure potential buyers, increasing their confidence in their purchasing decision. 
5) Industry Trends: Forrester Wave reports also shed light on emerging trends, technologies, and best practices within a particular market segment. This insight helps organizations stay ahead of the curve, selecting solutions that address current challenges and position them for future success. 
6) Negotiation Leverage: Armed with insights from the Forrester Wave report, buyers can enter negotiations with vendors from a position of strength. They can use the analysis to negotiate more favorable terms, pricing, or added features, enhancing the overall value of their investment. 
In the End
The Forrester Wave has become a cornerstone of technology purchasing decisions for businesses of all sizes. Its rigorous methodology, objective evaluations, and influential positioning of vendors make it an invaluable resource in an increasingly complex technology landscape.
By leveraging the insights provided by the Forrester Wave, organizations can make well-informed decisions that align with their strategic objectives, mitigate risks, and position themselves for success in a rapidly evolving business environment. 
However, it's essential to remember that while the Forrester Wave is a valuable tool, it should be used in conjunction with other research, internal needs assessments, and due diligence to ensure the best possible technology investment.